Who are Johnson Controls?
At Johnson Controls (JCI), the organisation transforms the environments where people live, work, learn, and play. As the global leader in smart, healthy, and sustainable buildings, the company's mission is to reimagine the performance of buildings to serve people, places, and the planet.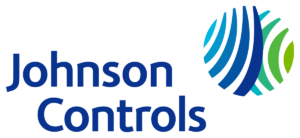 With a history spanning over 135 years of innovation, Johnson Controls delivers the blueprint of the future for industries such as healthcare, schools, data centres, airports, stadiums, manufacturing, and more, through its comprehensive digital offering, OpenBlue.
With a global team of 100,000 experts spread across more than 150 countries, Johnson Controls presents the world's largest portfolio of building technology, software, and service solutions, featuring some of the most reputable names in the industry.
The Challenge
At JCI, the company is committed to maintaining the highest level of digital solutions for its clients while consistently evaluating the approach to building creation, design, and management. With such a large and diverse team, it is always a challenge to make they are all working to the highest standard in line with current digital tools.
Effectively managing multiple teams, global standards, offices, and sectors presents its own set of challenges. The primary focal point of the business lies in ensuring that all data, templates, and digital assets are generated and delivered to the highest calibre.
As the demand for BIM solutions continues to surge, the company has responded by ensuring its workforce is equipped with the necessary up-skilling to align with the digital model and data objectives set forth by its business goals.
Why Cadspec?
For more than a decade, Cadspec has served as a training provider for JCI, offering an array of training programs including Revit MEP, COBie, and BIM360 delivery.
In addition to training, Cadspec extends a technical support service to JCI, ensuring prompt and efficient resolution of any queries or challenges. This collaboration provides JCI with the necessary technical assurance to adeptly address and overcome any intricacies associated with Autodesk products.
Cadspec have been a breeze to work with from start to finish on all training programmes delivered. The team have travelled to multiple JCI offices across the UK to offer face to face training which was the deciding factor for working with Cadspec.
Sean Lancey – BIM Lead | Johnson Controls
Looking to the future
Johnson Controls has significantly enhanced its operational capabilities through the cultivation of a highly proficient and up-skilled workforce.
This strategic empowerment ensures the company's alignment with the dynamic currents of the rapidly evolving industry landscape, particularly in the domains of BIM and ISO19650 delivery.
This impressive progress is a direct result of the productive collaboration and invaluable training support by Cadspec. As a direct outcome of this partnership, Johnson Controls is equipped to navigate the intricacies of contemporary industry trends and technological advancements, poised to continually thrive, and excel in a forward-looking environment.