When the stakes couldn't be higher, Autodesk's new BIM Collaborate Pro promises to bring synergy to even the most complex project and diffused team. Here's an introduction to this powerful BIM software.
What is BIM Collaborate Pro?
As the name suggests, BIM Collaborate Pro is designed to harness the power of teamwork and data, rather than letting it overwhelm your project. Created by  Autodesk, this cloud-based design collaboration and coordination package connects architecture, engineering and construction teams (AEC), streamlines workflows and lets every stakeholder add their input to a project in real-time.
From model review and markups, to issue management, change analysis and clash detection, BIM Collaborate Pro is conceived as the ultimate single-platform solution.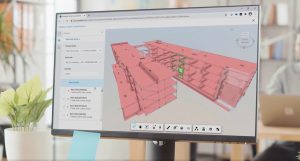 How is BIM Collaborate Pro different to BIM 360 Design?
Autodesk describes the new BIM software as the next evolutionary step of its popular BIM 360 Design package. While BIM 360 will still have a place in the Autodesk range, BIM Collaborate Pro could give you the edge for certain construction projects, offering additional capabilities that include:
Access to both unified Autodesk Construction Cloud and BIM 360 platforms
Model co-ordination for automated clash detection and clash analysis workflows
Glue (alongside Navisworks entitlement)
Insight, for advanced project analytics
Why do I need BIM Collaborate Pro and what can it do?
With the modern construction sector crossing international borders and working around the clock, the elevator pitch of BIM Collaborate Pro is that it lets you coordinate every strand of a project on a single cloud platform. As a designer, you can work anytime, anywhere, in Revit, Civil 3D and Plant 3D. As a reviewer, you can centrally manage your data in a unified platform. As a decision-maker, you can share feedback, view insights and detect clashes. But let's drill a little deeper into what this powerful BIM software can offer you.
Take design collaboration, for example. BIM Collaborate Pro gives you total control over design data exchanges, so the team never loses sight of either the bigger picture or the evolving minutiae of the project as it moves along the timeline. Design changes become visual, immediate and contextualised, so you can see how they'll impact the work and make informed decisions. All the while, this new BIM software supercharges the collaboration process, letting you stay focused on critical decisions, while the demands of admin – from managing model updates to manual change-tracking – simply vanish.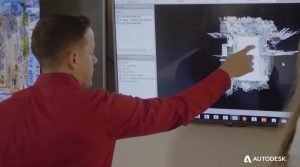 Another critical area where BIM Collaborate Pro can give AEC teams the edge is model coordination. Imagine being able to rely on automated clash detection, so you know that small problems will be defused before they even occur, and can keep your focus on the most important constructability issues. This next-generation BIM software makes it easy to create, assign and track issues through to resolution, and ensures your people are always working from the latest model as design and trade teams upload new versions to the coordination space. Plus, with issues shared across Revit and Navisworks, every team member will have the full picture.
Take a look at this case study from Belgium to see the real-world benefits of BIM Collaborate Pro in action.
How do I get BIM Collaborate Pro?
That's easy. If you're already a BIM 360 Design customer, you'll automatically get access to BIM Collaborate Pro via your Autodesk Account. Just enter the BIM 360 application and choose Unified Projects on the destination options.
But remember: while this BIM software is hugely powerful, the best way to unlock its full potential is with a BIM training course from Cadspec. Whether you build skills remotely with our online training, or pick and choose the key areas of BIM Collaborate Pro that fits your project with our bespoke packages, our expert trainers are ready to create the BIM training course that suits you.
To discover more about Autodesk BIM Collaborate Pro software or ask about a BIM training course, get in touch today.