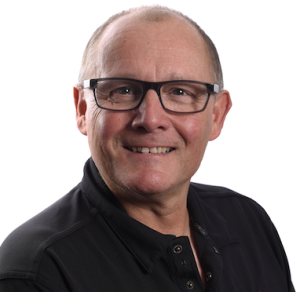 What exactly is generative design?
Generative Design is a method of allowing the computer to offer alternative design solutions, based on some initial conditions or end application objectives. Examples, could be reduce part weight, reduce material consumption, reduce design time.
Is generative design AI?
In part yes, it is a way to use computing power to give suggestions, but ultimately it still gives the designer the freedom to add and change, which is a great combination, using the skills of the design eye, and the computer to offer a way to fine tune some initial ideas.
Why do you think there is such a hype around generative design?
I don't see this as hype, more the added benefit of reduce weight in parts, and apart from drilling holes or machining pockets, allowing the computer to in some cases choose more organic shapes found in nature. All hype and no substance could be a way to dismiss Gen Design, but the core fundamentals are based on using existing CNC machines, so it allows for incremental ideas to be tested, not giant leaps into Additive Manufacturing.
Will generative design replace engineers?
An absolute NO. Technology in whatever form is an aid, or tool to give the designer some alternative options. However it always comes back to the designer to have the final decision if this new design is viable, cost effective, and most importantly will do a job.
Can I use generative design even if I don't have a 3D Printer?
This is the key question, it is a technology for all forms of end manufacture, so design for a 3Axis or 5 axis CNC, casting, or 3D printing, designed to suit the technology you have available, and experienced with. The main limitation of 3D printing is the material to be used, for example, if a specific grade of Aluminium is needed, one not available in the 3D printing world, then this only suggests CNC as the end method of manufacture.
Can you use generative design in architecture or is it just manufacturing?
Generative design is in all forms of engineering, be it architecture or manufacturing, could be staircases, bridges, for example.
How is generative design used by industry?
Examples within the automotive and aerospace industries, where the focus is on reducing weight, for electrification or carbon footprint, all have an increasing awareness of the benefits from Generative design.
This example shows a case study, of using Generative design but using casting rather that 3D printing, for the wheels for example, https://www.youtube.com/watch?v=nyktrIgj2C4
If we look at space, or drones, anywhere where weight is a critical factor, or reducing component parts, these are all areas where Generative design offers great benefits.