CB3 Consult is an innovative multi-disciplinary engineering consultancy based in Swansea, Wales. It offers a bespoke and personalised service to clients across the public and private sectors including local authorities; health trusts; further education colleges; universities; and housing associations, together with private developers of quality residential, commercial and leisure schemes.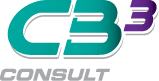 The Challenge
In its earliest days, with the company looking to establish itself against the backdrop of a difficult economic environment, its design work was mainly conducted using Autodesk AutoCAD LT 2D CAD software. However, over time, as the company grew and developed, CB3 Consult moved to larger premises, took on more staff, and branched out into larger and more complex jobs that required 3D design and structural analysis. That's when CB3 Consult started to turn more to a local, experienced supplier, Autodesk  Partner Cadspec to help specify what Autodesk software would suit its needs and also provide training for those that needed it.
Further expansion soon followed, driven in part by the industry's ongoing move to building information modelling (BIM). In parallel, CB3 Consult started to take on more BIM-based projects but also to branch out into civil engineering. Cadspec was able to support all this through the provision of Autodesk AEC Collection, which featured both civil and structural elements, including AutoCAD Autodesk Revit ,  Navisworks, Robot Structural Analysis Professional, Civil 3D, and Vehicle Tracking analysis software tools.
The software is delivered via a mixture of fixed and network licenses. The former are used by staff who are using Revit or AutoCAD extensively, the latter by employees who use Robot, Civil 3D or Vehicle Tracking more periodically. CB3 Consult and Cadspec have also negotiated a number of home-use licenses with Autodesk, which has proved invaluable through the current crisis.
Throughout the process, Cadspec's support has been key to CB3 Consult. The reseller has delivered training on Autodesk products, most notably on Civil 3D® as civil engineering was the area that CB3 Consult was less familiar with prior to the current implementation. Cadspec has also developed an add-in for Revit that helps with the coordination of structural objects. CB3 Consult has a mix of Autodesk licenses from LT's up to AEC Collections.
A collaborative way of working
CB3 Consult benefits from the interoperability of the Autodesk software solutions. Robot and Revit are bi-directional, enabling the consultancy to start design work in Revit and then transfer it into Robot to carry out the structural analysis, or just model it in Robot before moving it back into Revit. With Autodesk AEC collection also, CB3 Consult is able to share models with both engineers and technicians.
Mike Davies, Director at CB3 Consult commented:
Most of the architects and engineers we work with use Autodesk software, so the sharing platform is easier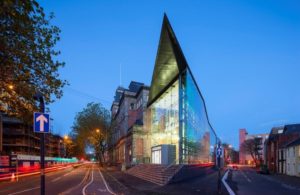 Why Autodesk?
Most of the projects CB3 Consult are working on today are BIM Level 2 projects. In this context, the fact that the Autodesk software supports collaboration is invaluable. As many of CB3 Consult's projects are to Bim Level 2, the specific project design team are able to work together seamlessly using Autodesk software. Architects and M & E consultants produce their design models in Revit. Engineers will design key elements using Robot and structural technicians then produce their drawings using Revit.
Mike Davies continued…
We have certainly reaped the rewards of using Revit. It has helped us reduce errors on projects as all revit produced models can be imported into navisworks and a clash detection process implemented usually by the architect. Any clashes of elements are highlighted and a report issued to the design team to rectify
Cadspec has played a key role in helping CB3 Consult in setting up the Autodesk software and ensuring it was able to make the most of it. As Davies explained:
We don't have dedicated IT resource in-house, so installing network licenses and supporting software is not our forte.  Fortunately, Cadspec has stepped into the breach and had done a great job in managing and maintaining the software and ensuring we are able to get the most out of it. They are also extremeley responsive. If we have any licensing or technical problems, they focus straightaway on resolving them. Nothing seems too much trouble for them. We are very happy with their level of customer service
Working through the pandemic
The move to working from home at the outset of the current crisis could have been extremely challenging but utilising support from Cadspec and Autodesk's named-user licensing, the transition was relatively seamless and has proved beneficial to many staff. Despite the general upheaval in the industry, CB3 Consult continues to thrive, and with full workloads is actively recruiting qualified technical civil/structural staff to come and join its growing team.