Based in Milton Keynes, Pre Fab Lab is a specialist digital fabrication company that combines high-quality materials and cutting-edge technology to deliver precision- engineered interiors. Areas of specialism include media walls, wardrobes, kitchens and full house fit out projects, primarily for residential clients. The company's progressive, product based approach combines total design freedom with a guaranteed level of design engineering and quality.

A vision of design quality
To meet these high standards for its customers, Pre Fab Lab needed to have access to the latest design engineering software. Working with Cadspec, its long-standing design partner and one of the UK's leading suppliers of Autodesk CAD/CAM software, it decided to invest in Autodesk Fusion 360™ – a cloud-based 3D modelling, computer-aided design (CAD), computer-aided manufacturing (CAM), computer-aided engineering (CAE), and printed circuit board (PCB) software platform for professional product design and manufacturing.
Toby Hope, director and founder of Pre Fab Lab wanted access to digital fabrication capabilities, such as modelling and technical drafting, that he was used to working with from a technical engineer point of view. Hope considered some design alternatives but felt that Autodesk Fusion 360 delivered an extensive range of benefits, not just through the core product but also the available bolt-ons.
Toby Hope commented:
Fusion 360 was a piece of engineering software that I knew I could get very granular with as opposed to what would have been the case if I had been mainly working on SketchUp, for example.
Even though Pre Fab Lab still continues to use SketchUp for some work, Hope believes that using it more widely for software design work would have been a retrograde step. It is the versatility of Fusion as a design and manufacturing tool that is especially key for Pre Fab Lab.
Managing the full spectrum of work
Pre Fab Lab typically carries out two different types of design and engineering projects for customers. The first of these are completely bespoke projects which are now entirely designed in Fusion 360.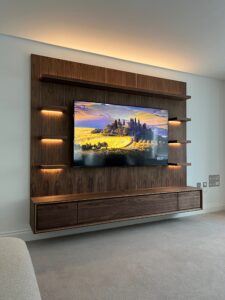 These would typically involve an initial site survey or drawing of the implementation which would be modelled up in Fusion and then pushed over to the extension in order to run the relevant CAM programs. Second, they also have a standard range of products, which typically follow a more standard product development cycle. Fusion 360 is flexible enough to manage both project types efficiently and well.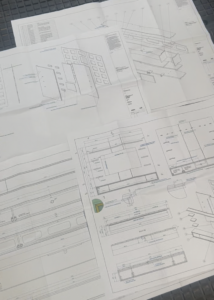 Indeed, it is Fusion's combination of flexibility and versatility that enables it to handle both the majority of design and manufacturing work Pre Fab Lab undertakes today, but it also sets the company up well for the future evolution of the business.
Hope explains…
Today, we use Autodesk Fusion 360 for everything we do apart from the initial sales render. We primarily use it for parametric modelling and we fabricate our bespoke joinery and fitted interiors off our CNC machine. We put parametric models in place that we can define and then take those CAD models into Fusion CAM, before programming the CNC. We are now looking to extend this process and start doing design reviews with HoloLens Mixed Reality from our Fusion models with a third party. And that will be a key USP of the service we offer clients moving forwards.
A positive partnership
Cadspec has been at Pre Fab Lab's side through the whole process of selecting, implementing and making use of the Autodesk Fusion software. Today, the design software suppliers provides Pre Fab Lab with its Autodesk licences and ongoing support. It also backs this up with general consultancy and workflow mapping sessions to discuss how the software is being utilised by the digital fabrication specialist in its general workflow from end-to-end. The ultimate objective of these discussions is to help ensure Pre Fab Lab is furthering its capabilities and maximising the efficiencies that the software could potentially deliver.
Cadspec also delivers training to Pre Fab Lab, focusing both on CAD and CAM applications of Fusion 360 as well as additional consultancy around how the software's third party applications could enhance existing business processes.
To deliver this, Cadspec is also consulting with Autodesk. It will be arranging meetings involving all three businesses to discuss how to increase the capabilities of Pre Fab Lab's Fusion 360 packages beyond just design, using third party applications with capabilities such as website integration, for example.
Scoping the benefits   
Cadspec ranks Pre Fab Lab and Toby Hope, in particular, among its main Autodesk Fusion champions. That's unsurprising when considering the wide range of benefits that Pre Fab Lab tap into from using the software. The enhanced versatility it attains is key.
As Wayne Hovelmeier, Manufacturing Technical Sales Specialist at Cadspec, explains:
Doing everything in Autodesk Fusion 360 essentially means that Pre Fab Lab can manage the entire design and manufacture process in one place and don't have to visit multiple environments to find what they need. They are in one familiar environment in which they can design, machine, customise and manage their products. That brings cost savings and enhanced efficiencies all in one.
Pre Fab Lab's Hope commented:
Fusion 360 gives us productivity within a single interface. My previous experience has involved having to continuously switch between engineering software and CNC software, and every time a change needed to be made. Using Fusion enables us to build everything into one piece of software. It has streamlined the process of programming CNC manufactured furniture on our 3-axis CNC machine, leading to a productivity increase. The business simply would not be where it is today without it.
Looking ahead
The future looks increasingly positive for Pre Fab Lab. The company  is growing strongly with the ability to use the Autodesk Fusion 360 software, together with the support provided by Cadspec, and it plans to take on a new engineer soon. This ongoing growth should present Cadspec with more opportunities to evolve the relationship further through the provision of new licences and training. In line with this, Hope recently participated in a Fusion 360 CAM course tailored to the business which Cadspec provided.
Thanks both to the rich functionality and flexibility of Autodesk Fusion 360 and to the expertise and responsive support of Cadspec, Pre Fab Lab is well placed to continue to forge ahead and further establish its growing reputation for delivering precision-engineered products at the cutting edge of bespoke fitted furniture and custom interior design.