Who are STOAS Architects?
Founded over 30 years ago, STOAS Architects focuses on architectural projects across commercial distribution, workplace, residential and retail sectors. It manages everything from office refurbishments to warehouse designs, bespoke home developments, and new retail store construction and fit-outs.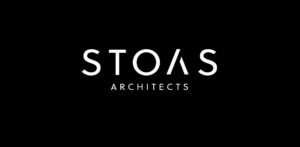 STOAS has a long history of using Autodesk software, dating right back to the 1990s when it first started using computer-aided design (CAD) solutions. For several years, STOAS has been making extensive use of the Autodesk Architecture, Engineering & Construction (AEC) Collection product suite, which provides designers, engineers, and contractors with a set of BIM and CAD tools that support projects from early-stage design through to construction. STOAS has used Autodesk Revit extensively for 3D modelling and design but has also made use of Autodesk AutoCAD, and is increasingly up to speed with the use of Autodesk Navisworks for clash detection when designing buildings.
In terms of design and modelling, STOAS typically uses AutoCAD for smaller projects, generally those in the residential and small commercial and small industrial world. Larger projects, mainly large commercial, industrial, and retail schemes tend to be carried out using Revit for design.
The Challenge
In addition to its design work, STOAS was also looking to branch out into more efficient and effective document management when working on projects. In this instance, it initially migrated to Autodesk BIM 360 Docs. Using this tool allows it to share, view, mark up, and manage its construction drawings, documents, and models as well as getting any time, anywhere access to project information in one place. STOAS has now migrated to Autodesk BIM 360 Design which takes this focus on bringing project teams close together one step further by supporting real-time Revit cloud work-sharing and collaboration workflows.
STOAS does therefore have a strong and growing focus on innovation. It is actively creating cloud collaboration workflows using Revit and BIM 360. This collaborative approach has been key during the pandemic especially when with all designers working from home. STOAS has found it to be invaluable in supporting remote working, with multiple designers working on one central model.
Why Autodesk?
For STOAS, the collaboration and interoperability between different project stakeholders were one of the main reasons for using Autodesk software in the first place. As Chris Bravington, Director STOAS Architects puts it:
The level of familiarity that architects, consultants, contractors and suppliers all have with Autodesk software solutions helps to build a strong collaborative workflow on any project and supports productivity and project efficiency. This interoperability has been key in helping us to meet our needs.This is also about building a robust cloud collaboration environment.
In short, the STOAS design teams have been able to connect and collaborate over the cloud much easier than if they had been using a virtual private network (VPN), or through traditional means.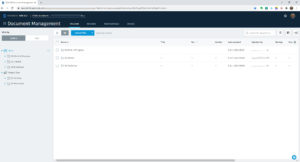 Chris further commented:
Thanks to BIM 360 Design, we have been able to interact quickly and easily during the pandemic. I don't think we would have the same confidence in doing that using a simple Internet connection.
Working together to deliver results
In implementing and then working with Autodesk software, STOAS Architects has drawn on the help of its long-term partner, Cadspec. One of the UK's leading suppliers of Autodesk CAD/CAM software, Cadspec delivers a consultative approach to engagement and has worked hard to understand  STOAS's business in detail since it started working with it. It has also provided STOAS with account management, licence management and training on the Autodesk software.
According to Bravington:
We have been very impressed with the level of support Cadspec has offered us throughout the whole engagement. We can always feel confident picking the phone up and having a quick chat about any issues that come up, safe in the knowledge that Cadspec will be fully focused on resolving the problem quickly for us.
The Future
The last year has been a difficult one for almost every industry and Bravington is reluctant to make predictions for how the future is likely to pan out, in the short—term at least but he is keen for STOAS to continue to focus on collaborative working over the coming months. Chris commented:
There is a general desire across the business, to move to working with Revit on smaller projects as well and take the transition further in that world. Cadspec has opened our eyes to the power of collaborative design in the cloud and the rich functionality that Autodesk software can deliver to help us to achieve it. We are keen to continue positively down this path in the future.