In this blog, the Cadspec architectural team goes through some of their favourite additions to Revit 2021 including Dynamo capabilities, Generative Design + much more!
Please note – all imagery used within this blog is of full credit to Autodesk.
Platform
Utilize and manage PDFs and images much more easily
Link PDF's and images from local or cloud file locations
Select multiple rows to reload or remove links
Convert links to imports as needed
Use the show button to find a PDF or image in a project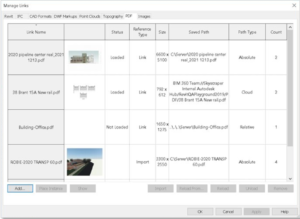 Enjoy more choice in where your cloud-hosted projects are stored
Store Revit Cloud data models on Europe data center
Location determined by location of BIM 360 account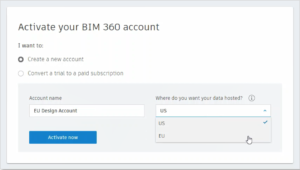 Tailor your Revit interface to better meet your needs
Provides a personalized experience for the way you work, based on your discipline and primary job role
Proposes a customized UI that hides unnecessary Ribbon tabs
You can accept or decline the result, and your customized UI is saved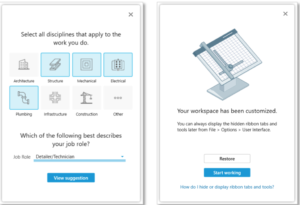 The latest Dynamo capabilities are now installed with Revit
The latest version of Dynamo now ships with Revit; no need to maintain multiple versions
Automatically finds required packages
Filters for external application dependencies
Offers significant improvements to performance and memory management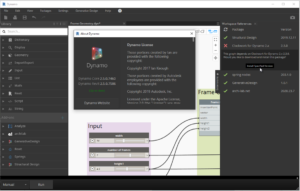 Architecture
Revit generative design allows you to quickly evaluate design options and save time with automation
Create and explore generative studies directly in Revit
Generate design options
Filter and rank results
Evaluate goals
Create Revit elements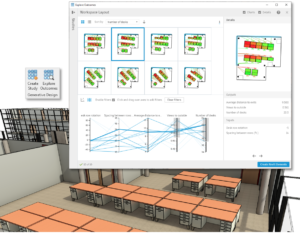 Easily model slanted architectural, structural, and curtain walls.
Apply a slant or tilt to walls
Cross-Section and Angle from Vertical instance parameters
Hosted elements may be vertical or slanted (e.g. windows, doors)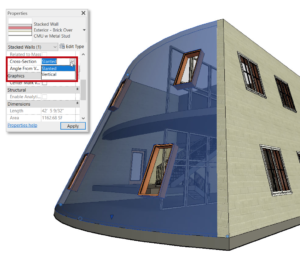 Structure
Introduce new, intelligent 3D rebar shapes
Enable shape codes completeness
Extract bending instructions
Full fabrication instructions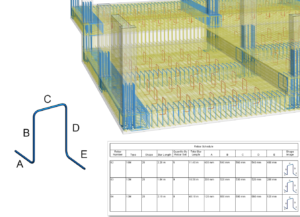 Easily create and modify steel component shapes
Edit Boundary or Edit Pattern button
Editable steel objects: Steel plates, Contour cuts on beams/plates, Bolts, Anchors, Shear stud patterns
Use the editing tools to: Adjust the sketch, Stretch a plate or specify the circular opening diameter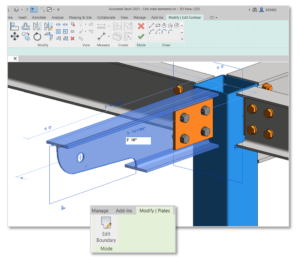 Create better documentation with more dimensioning options
Dimension to the centerline in a front view
Dimension to the midpoint in a side view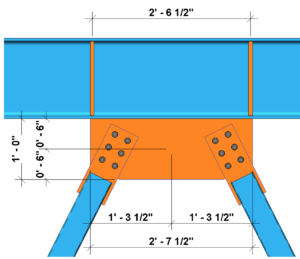 MEP
Better flexibility with circuit naming schemes
Circuit naming schemes enabled in electrical settings
Circuit identifier in panel schedules
Circuit identifier on wire and device tags
French and UK templates are preloaded with 'By Project' default settings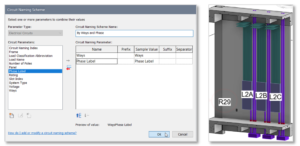 Fabrication capabilities are now integrated into Revit
MEP Fabrication Export now located under the File tab
Import MEP Fabrication Job on the Insert tab
Export Job File on the Contextual Ribbon tab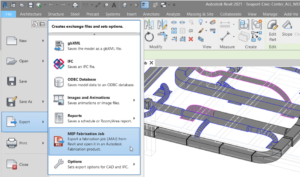 Popular units have been added for mechanical design
New pipe flow units have been added: Cubic Feet per Hour, Cubic Feet per Minute, and Litres per Hour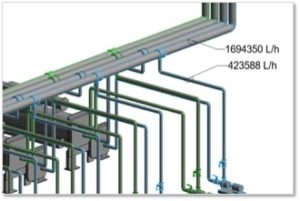 For further information on Revit 2021, or to purchase a license – get in touch with our team.