Who is Brownhill Hayward Brown? 
Brownhill Hayward Brown (BHB) was founded in 1946. It is based in Lichfield, a historic cathedral city in Staffordshire, possessing many heritage buildings. From inception, the company focused on architectural design around these buildings, before diversifying over time. BHB now employs 40 architectural professionals including 15 chartered architects. The practice has a second office in Cheltenham Gloucestershire, and today its work covers three key areas: conservation & heritage, commercial projects, and residential (development).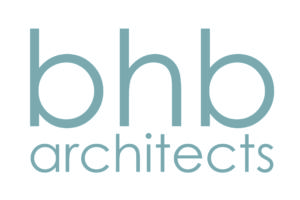 BHB draws from all this experience and knowledge to deliver outstanding and innovative designs that benefit customers, enhance the environment and inspire the wider community, with projects ranging from feasibility studies and master planning to detailed design and contract administration. The RIBA- chartered architectural practice provides services to both private and public clientele such as National Trust, Wedgwood, and DHL.
The Challenge
BHB has a long heritage with Autodesk software stretching back some 25 years. Initially, most modelling was done in 2D, using Autodesk AutoCAD. As the practice began expanding to cover more commercial and residential projects, however, its focus changed, introducing a need to embrace 3D modelling. With the help of Cadspec, it has successfully executed that migration to the 3D world.
Why Autodesk?
Today, BHB uses Autodesk Revit for the initial design and modelling of buildings. It has also deployed BIM 360 Docs – Autodesk's new cloud-based software for project delivery and construction management. BIM 360 Docs allows BHB to create common data environments (CDEs) to share documents and models with workflows for design approvals, submitting comments and marking up drawings, for example. BHB currently has 50 licenses of BIM 360 Docs, some of which are used internally and some by clients.
Such is BHB's expertise in collaborative modelling today, it now acts for contractors across the region in helping them with BIM management. In addition to this, BHB has implemented Autodesk 3ds Max for 3D modelling, animation and rendering and Autodesk Navisworks, which it primarily uses for clash detection.
Stuart Taylor, Associate Director BHB, said:
Revit expands our capability greatly, particularly our ability to work, design and illustrate in 3D, but all these tools help us to be an active part of a design ecosystem. Architects are always communicating – with the client, with structural engineers, with builders. We're now able to do that more efficiently, making tackling queries and working collaboratively much easier. Moreover, producing 3D visualisations throughout the design process helps us to reach consensus much quicker and greatly enhance the decision-making process.
Results
BHB has achieved a raft of benefits from using the Autodesk software.
The enhanced consistency and coordination of our output information along with the improved presentational quality of our design solutions to client and contractors are big benefits.
explained Stuart Taylor.
Today, the Autodesk software is driving significant operational efficiencies for BHB. The practice and its designers have moved beyond the initial learning curve. As a result, the whole process is faster and more accurate. For example, if it moves a wall in the general arrangement (GA), drawings, this is automatically replicated in all the associated detail plans. There is much less manual repetition and therefore less potential for human error. This also makes the whole process more stimulating and enjoyable for the designers involved.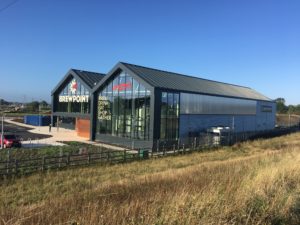 Using Autodesk has helped build collaborative workflows across the design ecosystem of every project. From BHB's perspective, it enables clients to be able to understand proposed projects better, helping them input in much greater detail with informed knowledge. The Autodesk software also streamlines information flows and reduces conflict across BHB's projects while helping contractors understand BHB's ideas and intentions much more clearly.
The Autodesk software solutions also allow BHB to achieve greater control and interrogation of models. Added to this, the ability of the software to support 3D modelling enables the practice to get more out of its data, while its enhanced visualisation capability helps to push the boundaries of design.
Cadspec Support
Cadspec, delivers all these solutions to BHB, offering ongoing support and consultancy for BHB, as and when needed, and provides training on new solutions as they are implemented.  Cadspec has in the past gone above and beyond its contractual agreement to deliver enhanced levels of service and support to BHB and provide consultancy on complex design issues related to the Autodesk software.
As Stuart Taylor puts it:
Even in this day and age, it is good to have a support person to call on when you need it and to be confident that they will respond quickly because when you do have an issue to address, it is typically an urgent one. Cadspec has great expertise and knowledge in design and Autodesk software in particular, and it has always responded rapidly to any queries or problems we have had.
Positive Prospects 
Looking to the future, BHB plans to migrate more out of its design work to cloud-based models, something which fits well with the current move to homeworking. Moreover, in line with the success, it has achieved so far with 3D design and BIM-based modelling across commercial and residential building projects, BHB wants to continue with the approach and roll it out fully, taking advantage of market and customer-related opportunities as they arise. As it moves forward on this journey, it knows Cadspec will be with it, playing a key supporting role every step of the way.