What is AutoCAD?
For anyone working as a designer, drafter, architect or engineer, December 1982 was an industry-shaking line in the sand. That month, four decades ago, US software giant Autodesk released the first incarnation of AutoCAD as a desktop app for microcomputers with internal graphics controllers – and transformed the possibilities of computer-aided design (CAD).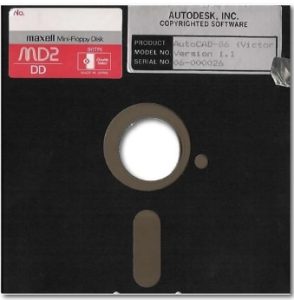 The ripples spread fast. By 1986, AutoCAD software had overtaken all other CAD programs to become the global go-to for design professionals. Since then, as commercial design has become ever more ambitious, AutoCAD has evolved alongside it, from the surface modelling and object transparency features that debuted in 2011 to the Google Drive integration launched in last year's package.
Wherever the technology goes from here, as experienced and accredited providers of both AutoCAD software and AutoCAD training, Cadspec is on hand to guide you through every groundbreaking development.
What is AutoCAD used for?
At the most basic level, AutoCAD software lets you draw and edit digital 2D/3D designs with a level of flexibility and detail that simply wouldn't be possible by hand. With AutoCAD, you can explore bolder design ideas, visualise ambitious concepts using photorealistic renderings and simulate the real-world feasibility of what you see on your screen.
Thanks to AutoCAD's ultra-intuitive workflow, those digital designs can then be adjusted, manipulated and fine-tuned in seconds – before being saved to the cloud and accessed by colleagues working anywhere in the world.
Of course, when it comes to AutoCAD's capabilities, that's just the start. With a suite of specialist packages available – from AutoCAD Electrical to AutoCAD Civil 3D – this next-generation software excels at everything from big-picture building schematics to ultra-detailed electrical diagrams.
AutoCAD is used by everyone from architects and civil engineers to manufacturers and car designers. Whichever sector you work in, there's an AutoCAD variant – and an AutoCAD training course – out there to suit you.
What are the main benefits of AutoCAD?
A core argument for bringing AutoCAD into your business is the efficiency: according to studies, the average productivity gain was 63% for tasks completed using a specialised toolset. Better still, more of your precious time is spent on the imaginative design work – not box-ticking – with AutoCAD's wide-ranging library of APIs, LISP functionality and custom toolsets letting you automate tedious and time-consuming admin.
AutoCAD allows unprecedented synergy between all the people in your operation, too. This software not only uses the industry-leading dwg file format (a more accurate and efficient way to view/edit DWGs compared to rival CAD packages). Uniquely, it also allows deeper on-the-move design work with AutoCAD web and mobile apps. Plus, with AutoCAD established as the industry-standard design software, new hires and veteran employees alike will be on the same page, speaking the same language.
What's the difference between AutoCAD and AutoCAD LT?
Once you've established that AutoCAD could benefit your business, the next step is to decide on the right software for your workflow – starting with either the standard AutoCAD or AutoCAD LT packages.
If your design work involves 2D drafting, drawings and documentation, then AutoCAD LT could be the ideal solution. Working across desktop, web and mobile, this software's features let you create/edit 2D geometry, annotate drawings in fine detail, attach, import and share data (and much more besides). AutoCAD LT is one of the most cost-effective packages, too, available for a competitive monthly fee.
The 'full' version of AutoCAD software offers all those features, too – while extending to 3D modelling and visualisation. Amongst other benefits, you'll be able to access specialised toolsets that transform your capabilities in everything from architecture to mechanical and electrical design.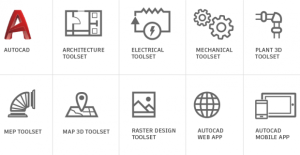 What other AutoCAD software types do I need to know about?
Depending on the project at hand, it's worth investigating AutoCAD Electrical, which supports you throughout the electrical design process. Designed to boost the scope for precise design and drafting, it offers 2000-plus schematic symbols (easily inserted into devices and edited), while removing the need for time-sapping manual reporting.
From initial creation of controls systems and fine editing of schematic diagrams, to real-time error checking and instant report generation, Cadspec can guide you through the incredible benefits of AutoCAD Electrical with our tailored AutoCAD training courses.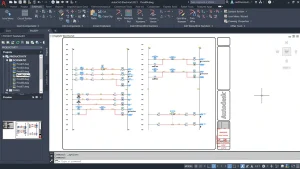 Beyond that, Autodesk also lists a number of CAD packages – you'll find details here – and we offer training courses for them all.
Is AutoCAD software hard to learn?
Considering the wide array of features and applications, AutoCAD software is surprisingly intuitive and welcoming to navigate. If you're patient, methodical and prepared to put in the time, it's feasible to get to grips with the fundamentals of AutoCAD.
At Cadspec, we're champions of AutoCAD self-empowerment, regularly posting helpful video content for both Mac and PC users. But there's no doubt that the best way to fast-track your development and drill into the deeper features is with an AutoCAD training course.
What kind of AutoCAD training is available at Cadspec?
Cadspec is pleased to offer accredited AutoCAD courses that suit your individual business needs. Perhaps you want to focus in on the core features of your chosen package, with our Essential Skills course in AutoCAD Mechanical or AutoCAD Electrical, for example.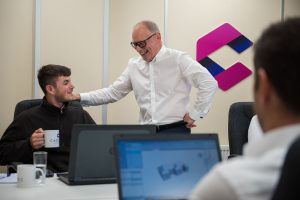 Alternatively, many clients prefer to personalise their AutoCAD courses, picking and choosing the areas of most value to them, and relying on our trainers to create a bespoke training day built around them.
We're just as flexible about how your AutoCAD training is delivered, too. Traditional face-to-face training is still very much an option, either at our centres across the UK or by choosing onsite training that brings our trainer to you. But we're just as happy to provide online AutoCAD training, letting you attend via Zoom and master this software from any location you choose.
Useful AutoCAD Videos
To learn more about Cadspec's AutoCAD courses, call our team on 01905 458000 or email info@cadspec.co.uk